Interview with Maria Kedemo
Maria has worked in software development for 15 years with context driven testing as her main focus. She is passionate about learning and coaching and is currently teaching software testing at a 1.5 year vocational education in Sweden.
Maria is active on Twitter ( and sporadically blogs (https://mkedemo.wordpress.com). She is also a mentor with Speak easy, a member of ISST and an international conference speaker. She is a bit of a foodie and enjoys lifting heavy things at the gym.**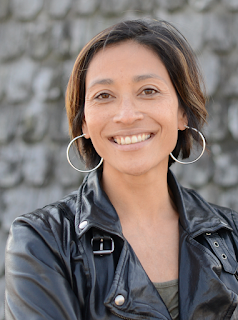 What have you learned from teaching software testing, that you plan to apply when you go back to consulting?
I have been able to dig into subjects of software testing which I have not really had the time to study and practice in depth before. To be able to teach it has been necessary for me to better understand different test techniques such as user testing, domain testing and risk testing. Coming up with different practical exercises and how to actually teach and explain a concept or a techniques is something I highly value and which I hope I can apply in future assignments.
What expectations did the students have and what expectations did you have when you started the course?
In the beginning of the course I actually asked the students about their expectations. Given they have different backgrounds and reasons for being there, their expectations were also very different. In addition the age of students spans between 19 and 45. Very few students had an idea of what software testing actually is and what is expected by a software tester. Some students didn't even know the profession existed.
My expectations changed quite quickly. I was expecting students who chose the education because they wanted to be software testers. I was expecting learning as the main priority. My expectations are different such as I understand that the main goal for most of the students is to get a job.
Due to the system which we are brought up in some students believe grading and passing the exams is more important than actual participation and practicing of testing. During the year I believe learning has become a higher priority for many.
It has been very rewarding to see the students having excelled in their learning. The difference from where they started and where they are now is huge and I am very impressed by the work they do.
I knew it would be quite a lot of work as in preparing for lectures, exercises and finding products to test. However I am not sure I was really prepared for all the work I put in the first year. I have a totally new respect for teachers.
Which aspect of software testing have you found the hardest to teach and why?
One of the hardest aspects of testing (to teach) has been the tacit knowledge of asking good questions and how to keep asking questions. To teach when to ask questions and what to look for. Those are things you learn as a tester having experienced different situations, products and interactions with different people.
This is why it has been very important to let the students interact with different products and different contexts. However many of these exercises are simulations and I have found that it is difficult sometimes for the students to relate to some of these contexts since they are missing the frame of references.
Questioning the product and learning different test techniques is one thing. Putting the product in it's context and asking questions to figure out what\'s important is another thing. This is why I started a cooperation with a real company and a real project where the students have been involved testing for them. The company is based in France, called Linagora and works with open source software. Unfortunately I have not had the time to incorporate the project as much as I would have liked.
I also find it important to provide guest lectures of different kind to the students to let them hear others perspectives and to meet people from different disciplines in software development.
What are you most proud of, with regards to teaching software testing?
I am most proud of all the time and work I have put in the course never giving up on my integrity of trying to keep a high standard on the education, even in the most stressful situations. I am proud of having introduced software testing to people who never knew Testing was a profession. I am also happy to see that many of the students have come to love their new profession and career path.
What do you think are important qualities for a software tester and has teaching software testing influenced your opinion on this?
I don't really want to point out what the most important qualities for a software tester is since our profession requires many different qualities and skills. However I think that a willingness to continuously learn and reflect to become a better tester is something that benefits most situations.
✍️ For more interviews, go here
📹 For my video interviews, go here
#Interviews